ANDREW KOZŁOWSKI designer and constructor
Probably, not very often, the designer of audio devices is at the same time: an educated musician, engineer and fan of perfect sound.
I was born and raised "under the piano." My Mother used it to teach young pianists to play. Since nature has endowed me with absolute hearing, I suffered unimaginably when sounds were distorted. This applied to live music as well as to music listened to from playback devices. This is why in the 1960s I built turntables and amplifiers to improve the comfort of listening to music from vinyl records. With time, I realized that the knowledge of an engineer was not enough. Something more was needed. Those elements were:
Love for the sound
A sound that in my opinion deserves a perfect reproduction. Hence the constant changes and modifications to my construction. It can always be better, although from the perspective of years, I believe that better is sometimes the enemy of the good :)
Time works wonders
The syste transformation in Poland allowed access to materials and elements unattainable before and it turned out to be a great help in the implementation of my plans in perfecting my turntable.
Individual approach
The first turntables were made for me and my friends. Because we perceived the reality around us in different ways, they were different and unique, and that's how it has been, because I believe that everyone deserves a turntable that is the implementation of their own vision of sound and surroundings.
---
Worth to know about
AD FONTES turntables
My design is the result of many years of trying to obtain the most analytical sound. As a result, it was subject to modification, and thus turntables that were created a few years ago may differ from the current version.
Note some interesting details that distinguish the turntables I produce. They have a significant impact on how the equipment plays, where it can be placed and how to connect it with other elements of the track.
Long tonearm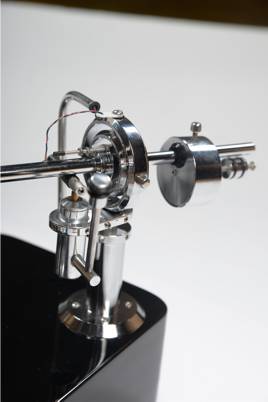 Long tonearm
My turntables have always been equipped with a 14-inch tonearm, which ensures that the cartridge guiding error is minimized.
Handmade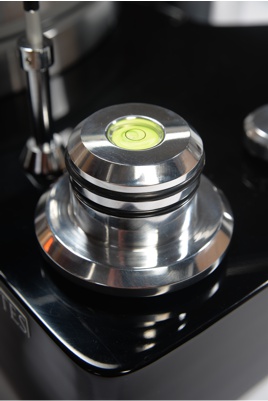 Handmade
All AD FONTES elements are hand-made by me or my friend craftsmen with whom I have been cooperating for years.
Belt drive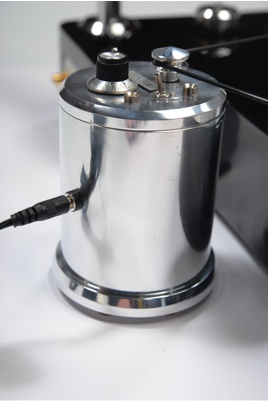 Belt drive
The motor that drives the platter with a long, high-quality belt stands at a certain distance to ensure stable rotation and elimination of vibrations.
Connection sockets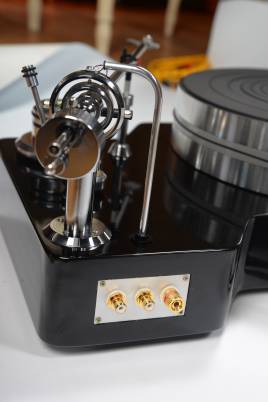 Connection sockets
The highest quality, gold-plated sockets are located at the rear of the turntable. It is possible to place them on the side by prior arrangement.
Testimonials
They are the force behind the continuous modification and improvement of the construction. Thank you for your considerable contribution to the development of the AD FONTES turntable. I am waiting for more insight so that we can enjoy music together.
... Is the turntable worth the price you buy it at? Absolutely yes. Can this turntable compete with much more expensive market designs? Yes, of course. It seems to me that it presents a specific philosophy contained in its name. Because what more could you ask for from a turntable other than to reproduce music in excellent quality - which makes Ad Fontes brilliant. And it looks beautiful - in fact better than in the pictures. It also suits modern interiors, it can break their stricter convention ...
GratefullDe
audiostereo.pl User
... Regarding the turntable, it actually looks even better live, believe me, it is not a mass production, I don't know if it's an advantage or a disadvantage; The point is that the execution of every detail is perfect, the sound, as you can guess, also did not lag behind. Lots of details, each band is super audible, a bomb for me ...
robiz
audiostereo.pl User
... Design, execution - full professionalism. Simplicity and elegance at the same time (a bit out-of-date but suits me very well). The turntable looks much better in nature than in the pictures. How's the game? As it is equipped with the cartridge that used to play the Thorens TD 160 mkV with the TP 90 tonearm ('heavy'), I can easily compare the sound in both configurations. There is much more detail, the music is more filled, the location of the instruments is better.
jay
audiostereo.pl User
It is 'honey' - detailed and precise. Dynamic, warm sound - just the way I like it. I rediscover my records ... mainly the old ones ...
Wit0
Andrew probably put a lot of heart and work into this project. I don't think, I don't dare to, that this extraordinary turntable sounds right or only well, It's a miracle that MUST PLAY...
RYDZ
Distribution D CH A L and beyond